On this website you find relevant information about the work of the EUPAN-Network. EUPAN is an informal network of the Directors General responsible for public administration in the Member States of the European Union and the European Commission. Read more
EUPAN publications
In this section you can find the topics dealt with by the recent presidencies.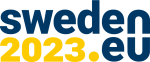 We are pleased to welcome you to the Swedish Presidency of the Council of the European Union. It is the third time we assume this responsibility.
First, we would like to thank our Czech colleagues. We appreciate the hard work you have done, to the benefit of EUPAN and its members. We are also grateful for the good cooperation we have had within the secretariat, which we hope to build on during our presidency.
In the spring of 2023, we will focus on four main themes:
Threats and violence against public servants
A good administrative culture
Work against corruption
Governance of cross-sectoral issues.
We will address the themes in several ways, including a dedicated study, invited speakers and parallel workshops. As the strength of EUPAN lies in its role to facilitate exchange of practices, experiences and views in areas of common interest, we invite you to consider if there are experiences you would be willing to share on one or several of the themes. It is our strong conviction that the EUPAN is at its best when there are interactive discussions. We will therefore strive to organize meetings where we encourage sharing of experiences.
The Swedish presidency of EUPAN is jointly organized by the Swedish Agency for Public Management and the Swedish Agency for Government Employers. Two e-mail addresses will thus be used during the presidency: eupan@arbetsgivarverket.se and eupan@statskontoret.se.
Do not hesitate to contact any of us for additional information or queries.
We look forward to welcoming you to Sweden and to continue our fruitful cooperation in EUPAN.
On 1 July 2022 the Czech Republic takes over its historically second Presidency of the Council of the European Union. It is our great pleasure and privilege to take on this role and guide work of the EUPAN network for the following six months.
The Czech Presidency wish to build on achievements of previous presidencies and invite you for a discussion and sharing of ideas on the following priority themes of Czech Presidency: 1) transparent and professional civil service (relation of top public managers to political leadership), 2) development of ethical culture and values in civil service, 3) support of innovation using Big Data. We would also like to carry out follow up activities on the international exchange programme for civil servants. Our work will be guided by two important documents adopted during the French presidency, namely the EUPAN Strategy Paper for a period July 2022 – June 2025 and the Strasbourg Declaration on the Common values and challenges of European Public Administrations approved by the ministerial conference in Strasbourg in March 2022.
The Czech Presidency is looking forward to welcoming you in Prague in Autumn and to continue our fruitful cooperation in the EUPAN network.
Le 30 juin s'achève la présidence française du réseau européen des administrations publiques EUPAN.
Parmi les travaux conduits par EUPAN dans le cadre de la présidence française :
L'élaboration d'une nouvelle stratégie triennale, qui sera mise en œuvre sur la période juillet 2022 – juin 2025, et l'actualisation du guide de procédure d'EUPAN (handbook) ; la stratégie décline opérationnellement, pour le champ de compétence d'EUPAN, la déclaration de Strasbourg des ministres européens en charge de la transformation et de la fonction publiques sur les valeurs et défis communs aux administrations publiques européennes ;
La poursuite des travaux d'EUPAN pour le développement de la mobilité européenne des fonctionnaires, notamment par la préparation de projets pilotes d'échange, la réalisation d'une étude sur son intégration dans les politiques de ressources humaines, l'organisation d'une université d'été réunissant des experts européens du sujet et l'adoption par le réseau EUPAN d'une feuille de route dédiée à ce sujet ;
Une réflexion sur le déploiement des nouvelles organisations du travail au sein des administrations publiques, au travers d'une étude et d'ateliers thématiques qui ont notamment permis d'approfondir les enjeux liés au télétravail et à la mise en œuvre du droit à la déconnexion ; ils s'articulent avec l'élaboration d'un accord européen sur la transformation numérique des administrations publiques, dans le cadre du dialogue social européen, et avec la mise en œuvre du socle européen des droits sociaux ;
La publication de deux lettres d'informations du réseau EUPAN, dédiées aux politiques de transformation des administrations publiques et au verdissement.
Découvrez bilan complet des actions conduites, la déclaration de Strasbourg en français, en anglais, et en allemand, la nouvelle stratégie et le Handbook d'EUPAN.
***
On June 30, the French presidency of the European Public Administration Network (EUPAN) came to an end.
Among the work carried out by EUPAN under the French Presidency:
– The development of a new three-year strategy, which will be implemented over the period July 2022 – June 2025, and the updating of the EUPAN handbook; the strategy operationally declines, for the field of competence of EUPAN, the Strasbourg declaration of the European ministers in charge of public transformation and public service on the values and challenges common to European public administrations;
– The continuation of EUPAN's work on the development of European mobility of civil servants, notably through the preparation of pilot exchange projects, the realization of a study on its integration in human resources policies, the organization of a summer school bringing together European experts on the subject and the adoption by EUPAN of a roadmap dedicated to this subject;
– A reflection on the deployment of new ways of working within public administrations, through a study and thematic workshops that have notably allowed to deepen the issues related to telework and to the implementation of the right to disconnect; they are linked to the elaboration of a European agreement on the digital transformation of public administrations, in the framework of the European social dialogue, and to the implementation of the European Pilar of social rights;
– The publication of two EUPAN enews, dedicated to the transformation policies of public administrations and to greening.
la déclaration de Strasbourg en français, en anglais, et en allemand, la nouvelle stratégie et le Handbook d'EUPAN.
Discover the full review of actions, the Strasbourg declaration in french, in english, and in german, and the EUPAN Handbook.